Explore the Gemstore
Use Discount Code: "TAKE20OFF" at checkout
November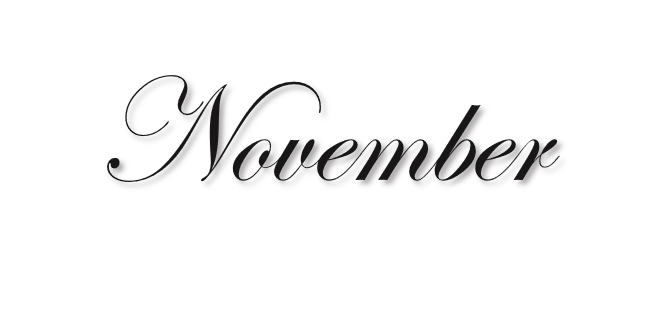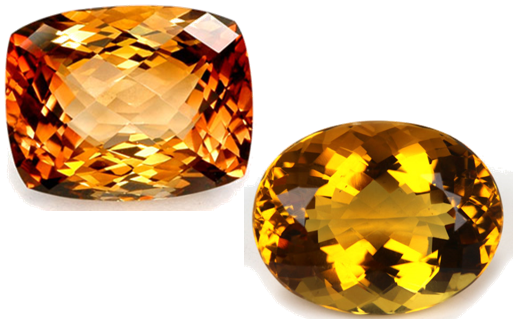 Citrine and Topaz
Citrine
Citrine is the yellow variety of macrocrystalline quartz that takes its name from citron, the French word for lemon. Citrine is a beautiful, transparent gemstone and one of November's birthstones.
Just the facts
Citrine occurs naturally in proximity to amethyst and is a related quartz mineral. Its color is due to small amounts (approximately 40 parts per million) of iron in the crystal structure of quartz.
 Citrines Include:
Checkerboard-cut 
| | |
| --- | --- |
| Citrine | November's Birthstone |
| Major Sources | Brazil, Madagascar, Mozambique, Tanzania, Uruguay, Zambia |
| Colors Found |  Shades of Yellow |
| Family | Quartz: SiO2 |
| Hardness | 7 |
| Refractive Index | 1.54 - 1.55; Uniaxial (+) |
| Specific Gravity | 2.65 |
| Crystal System | Trigonal |
Topaz
The origin of the name topaz generates confusion because some references point to the Sanskrit word tapaz, meaning "fire," while others believe it is named after Zeberget, an island in the Red Sea that the Greeks called Tapazius, the ancient source of peridot.
Just the Facts
Mined from both host rock and alluvial deposits, its unique crystal structure makes topaz a hard and dense gemstone. Because of this, pure colorless topaz has often been mistaken for diamond. Weighing 1.680 karats, the huge Braganza gemstone, mounted into the Portuguese crown jewels, was originally thought to be a diamond-in fact, it's a beautiful clear topaz. 
Topaz Include:
Blue, Glacier, Imperial, Mystic
| | |
| --- | --- |
| Topaz | November's Birthstone |
| Major Sources | Brazil, Burma, Mexico, Mozambique, Nigeria, Russia, & Sri Lanka |
| Colors Found |  Various |
| Family | Topaz: Al2SiO4(F,OH)2 |
| Hardness | 8 |
| Refractive Index | 1.60 - 1.64; Biaxial (+) |
| Specific Gravity | 3.49 - 3.57 |
| Crystal System | Orthohombic |