Welcome to the 
Knoxville's Treasure chest
Here at the Gemstore, we are Jewelry Television's® only stand-alone retail jewelry store in the country, and we offer you the unique opportunity to touch, try on and take a look at the same high-quality merchandise featured on Jewelry Television's® broadcast and companion website jtv.com.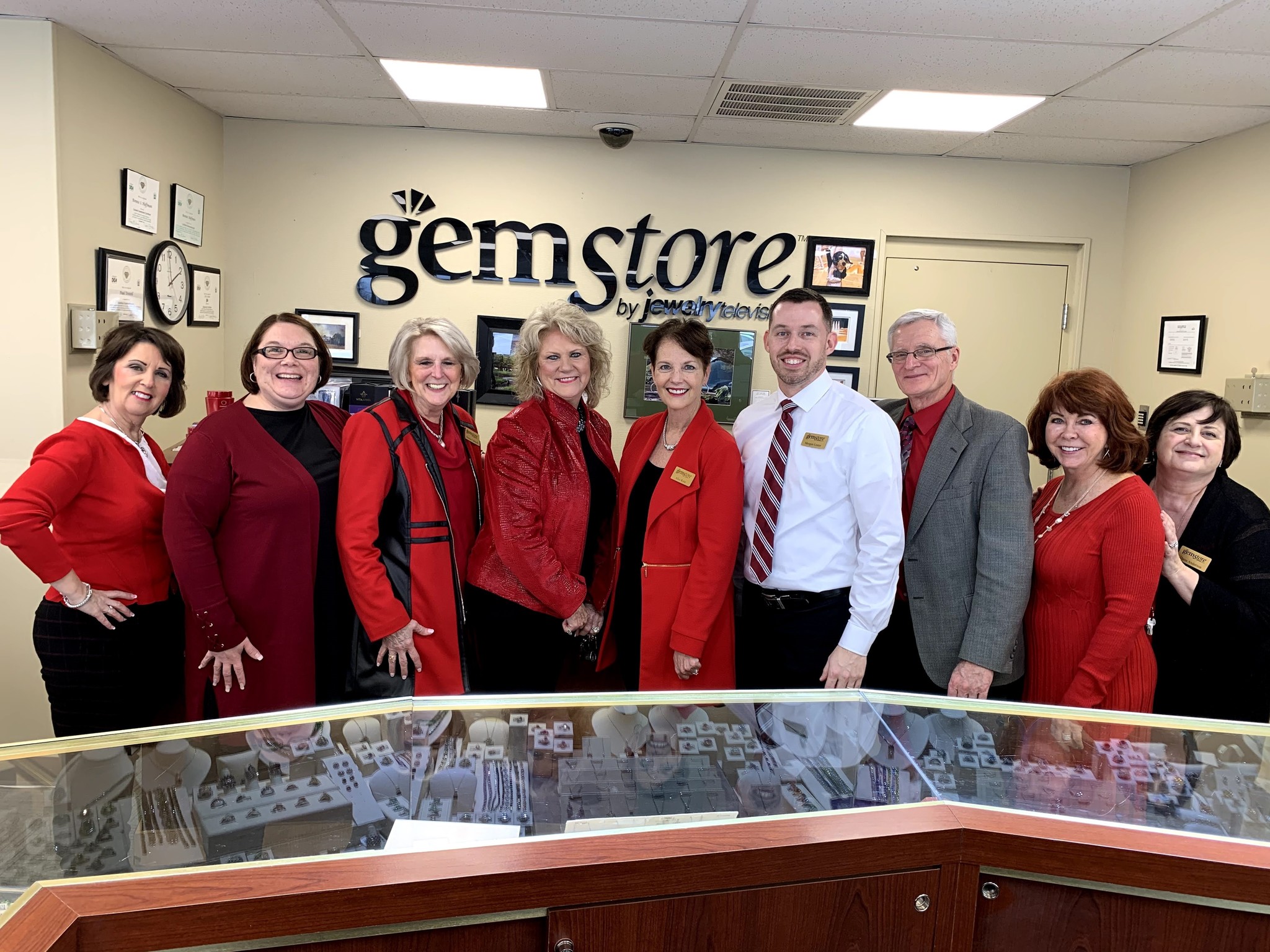 Visit us and you'll discover a tremendous selection of glorious colored gemstone jewelry including the gemstone of the century, tanzanite. You'll also find other exotic gemstone jewelry like spessartite, tsavorite, labradorite, Madeira citrine and more. If you love diamonds, emeralds and rubies, you're going to love this jewelry store. Do you have a passion for gold or silver? So do we! And thanks to the incredible buying power of our parent company, we can offer all of these beautiful treasures at exceptional prices.
Our highly trained experts boast many years of combined industry experience and can offer you personal shopping assistance. You'll feel confident with every purchase made here at the GemStore. You'll also feel confident in the service you receive after the sale. Our state-of-the-art jewelry repair shop, staffed with a full-time bench jeweler, offers jewelry cleaning, sizing, and various jewelry repair options right on site, sometimes even while you wait.
Located in Knoxville and within a 500-mile radius of 80% of the United States' population, the GemStore is a worthwhile stop whether you're heading to the Smoky Mountains or just passing through. Come experience the excitement of Jewelry Television® in a whole new way...at the GemStore in Knoxville, Tennessee.